Vishwanathan Anand defeats Magnus Carlsen in Norway Chess 2015. The game started pretty slowly, with well-known lines. Anand kept making progress slowly on the king side. Magnus collapse was all of a sudden. This will be a good revenge for Vishy after win miss in the #Shamkir Tournament.
After the match Carlsen was clearly disappointed with his game and commented - "Horrible play. I misjudged the position completely, then I continued to play badly." Vishy felt his bad score is due to what happened in the first round where Magnus was almost winning & lost due to his ignorance of tournament timing rules. "Magnus played an excellent first game, but unfortunately he lost, may be the results might be different now, if he had won."
This is one of the rarest of the tournaments where you will find Magnus in the bottom of the table after the fourth round. It was in Gausdal Classics 2001, 14 years ago, the last time Magnus Carlsen started a tournament with 0,5/4.
Other players including Fabiano Caruana and MVL commented on Magnus Carlsen's performance so far. Caruana: "I don't know what is happening with Magnus." and MVL "Magnus not playing according to his normal standard, but he's not doing anything shameful. Only according to himself"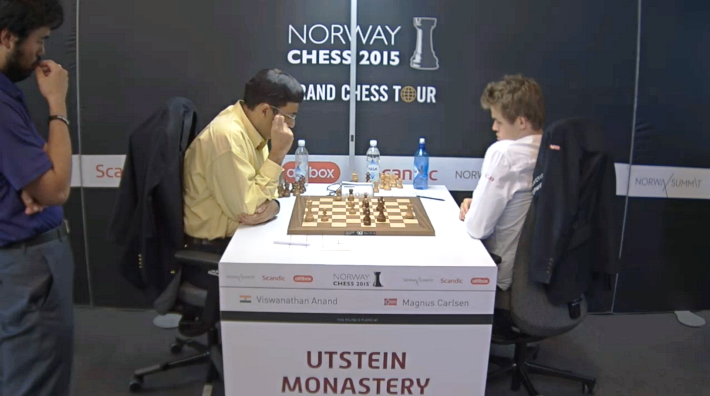 #GrandChess
,
#GrandChessTour
,
#NorwayChess
,
norway chess
,
Vishwanthan Anand